Quantum International Corp. (QUAN) Provides Information on Their Upcoming Crowd Funding APP Utilizing AI
Denver, Colorado–(Newsfile Corp. – September 18, 2023) – Quantum International Corp. (OTC Pink: QUAN), an app development company employing a group of highly specialized developers from around the world announces its providing information on their upcoming Crowd Funding app.
Quantum International Corp. (OTC Pink: QUAN), an app development company, is finalizing a new crowdfunding app called QFund.AI. QFund.AI is a for-profit platform that allows people to raise money for events ranging from life events to challenging circumstances. The main difference between QFund.AI and other crowdfunding platforms is that it uses cryptocurrency instead of native currency.
To use QFund.AI, users will create a campaign page and describe their fundraising cause. They can then share their page on social media and email. People who want to donate can do so using any cryptocurrency account or wallet. QFund.AI will charge a small fee, which can be paid in either cryptocurrency or native currency.
QFund.AI is unique in the crowdfunding space because it based on crypto, moderated by AI and not incentive-based. This means that users cannot offer rewards or incentives in exchange for donations. However, QFund.AI does allow projects that are meant to fund other projects, such as those by musicians or inventors.
QFund.AI is scheduled to have special section dedicated to users who are trying to raise money for tuition. An example, a user could try and raise funds for out-of-state tuition to a Law program or a homeless high school valedictorian could try and raise funds to attend college and help their family.
QFund.AI is similar to other crowd funding platforms in that it targets social media platforms to create awareness for campaigns. However, QFund.AI takes a different approach to social media promotion. Instead of encouraging users to share their campaign pages on social media, QFund.AI will use AI to identify potential donors and reach out to them directly.
QFund.AI will be a decentralized platform that uses the LGCY Blockchain to store client funds and deposits. This makes it different from other centralized platforms, which are more vulnerable to security breaches. QFund.AI prioritizes the security and safety of its users' funds, and the use of blockchain technology helps to ensure this.
QFund.AI is still in its final development stage, but it has the potential to disrupt the crowdfunding space. The platform's use of cryptocurrency, AI-based social media promotion, and focus on personal causes could make it a more attractive option for users than traditional crowdfunding platforms.
"This platform will be the next step in Crowd Funding and we are looking forward to completing the App. We are striving to have the App available soon to try and help the fire survivors in Lahaina, Maui, My Home Town," stated CEO Justin Waiau.
Follow us on (@QuantumintlCorp), Instagram and (@QuantumintlCorp}.
Welcome to a New Era of App development.
Statements in this press release that are not historical fact may be deemed forward-looking statements within the meaning of Section 27A of the Securities Act of 1933, as amended, and Section 21E of the Securities Exchange Act of 1934, as amended. Although Quantum International Corp believes the expectations reflected in any forward-looking statements are based on reasonable assumptions, Quantum International Corp is unable to give any assurance that its expectations will be attained. Factors or events that could cause our actual results to differ may emerge, and it is not possible for us to predict all of them. The Company undertakes no obligation to publicly update any forward-looking statement, whether as a result of new information, future developments or otherwise, except as may be required by law.
Justin Waiau
[email protected]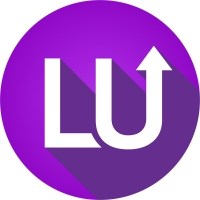 To view the source version of this press release, please visit https://www.newsfilecorp.com/release/180949