DevvStream Announces Voting Results from AGM
Vancouver, British Columbia–(Newsfile Corp. – April 5, 2023) – DevvStream Holdings Inc. (NEO: DESG) (FSE: CQ0) ("DevvStream" or the "Company") a carbon credit investment and streaming firm specializing in technology solutions is pleased to announce that Tom Anderson, Ray Quintana, William Stewart, Stephen Kukucha and Jamila Piracci were re-elected as directors of DevvStream at the 2023 Annual General Meeting of Shareholders held on April 4, 2023. In addition, shareholders approved the re-appointment of MNP LLP as auditors for the ensuing year.
A total of 6,226,479 subordinate voting shares and 4,650,000 multiple voting shares were represented at the meeting, representing 52,726,479 of 73,749,794 total eligible votes, being 71.5% of the voting rights attached to the Company's shares. Shareholders approved all matters brought before the meeting as follows:
VOTES FOR
% FOR
VOTES
WITHHELD
%
WITHHELD
NUMBER OF DIRECTORS (5)
52,726,479
100%
–
–
TOM ANDERSON
52,726,452
100%
27
0.0%
RAY QUINTANA
52,726,452
100%
27
0.0%
WILLIAM STEWART
52,726,479
100%
–
–
STEPHEN KUKUCHA
52,726,479
100%
–
–
JAMILA PIRACCI
52,726,479
100%
–
–
APPOINTMENT OF AUDITORS
52,726,479
100%
–
–
For more information, please visit www.devvstream.com and sign up to receive updates from the Company.
About DevvStream
DevvStream is a technology-based ESG company that advances the development and monetization of environmental assets, with an initial focus on carbon markets. DevvStream works with governments and corporations worldwide to achieve their sustainability goals through the implementation of curated green technology projects that generate renewable energy, improve energy efficiencies, eliminate or reduce emissions, and sequester carbon directly from the air. DevvStream also helps these organizations meet their net zero goals by providing them access to high-quality carbon credits.
On behalf of the Company
Sunny Trinh
CEO
[email protected]
Contact Investor Relations:
Leo Karabelas
Focus Communications
[email protected] | +1 647 689 6041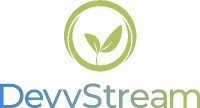 To view the source version of this press release, please visit https://www.newsfilecorp.com/release/161442