Asia Broadband Surpasses Initial Release Target For Its Gold-Backed Baboons NFT Collection, As Amazon NFT Marketplace Announces Upcoming Launch
Goldenbaboons.com Phase 2 Whitelist Release MINT Event Today at 5 PM EST
LAS VEGAS, March 07, 2023 (GLOBE NEWSWIRE) — Asia Broadband Inc. (OTC: AABB) ("AABB" or the "Company") is pleased to announce that the recent Whitelist registrants on the allowlist will be able to purchase and mint today the Phase 2 release of the Company's proprietary Non-Fungible Token ("NFT") collection, titled "Golden Baboons Mining Club" (GBMC). The Mint will start at 5 PM EST and is available by going to the GBMC website at https://goldenbaboons.com/. Whitelist registrants will be allowed to mint GBMC NFT's at the reduced price of .04 ETH per NFT.
Assistance is available on Discord at:
https://discord.com/invite/HxFFWH7yys
And on the Twitter space NFT team Whitelist MINT PARTY from 5 PM EST-Midnight at:
https://twitter.com/i/spaces/1BRJjZWynMjJw
Since last week's initial release of the GBMC collection, the Phase 1 sales target of 888 NFT's has now been surpassed. The Company would like to thank its shareholders, token holders and all the NFT enthusiasts that have participated for their robust interest and support of the AABB's first NFT project. Additionally, the Company's growth expectations for the GBMC collection have continued to rise as major companies such as Amazon, Google and Meta are expanding into the Web3 business sector.
https://coingape.com/just-in-amazon-nft-marketplace-to-reportedly-launch-next-month/amp/
The GBMC is to be the initial NFT collection from AABB is backed by physical gold and it is the first gold mine-to-NFT backed project, similarly to the Company's AABBG token. The GBMC Collection will have a limited release of 8,888 NFTS that are each backed by a ½ gram of gold. And only 10 lucky purchasers from the entire collection will receive a rare legendary GBMC NFT that is backed by 1 troy ounce of gold. GBMC holders will be a part of an exciting project roadmap, which includes future staking, spinoff collections, metaverse entertainment and potentially a limited edition Golden Baboon Tequila Bottle.
For those who missed the Whitelist registration, the final phase of the mint will open to the general public on March 13th at the price of .05 ETH per NFT and will also be the reveal party. On that day, NFT purchasers will be able to see the unique detailed graphics of their Golden Baboons NFT(s). Additionally, NFT enthusiasts can shop the secondary OpenSea market for additional Golden Baboons NFTs such as those on the project page.
https://opensea.io/collection/golden-baboons-mining-club
"After successfully completing the first ever mint of our Golden Baboons Mining Club NFT Collection, the second phase mint is starting today. There has been strong interest and demand for our unique gold mine-to-NFT backed project from the beginning and we expect the momentum to continue to build. AABB Management and the NFT team are truly excited to have launched our synergistic and creative GBMC Collection at such an advantageous time when major companies are announcing their entry and expansion into the NFT marketplace," expressed Chris Torres, AABB President and CEO. Also, his recent video is available at: https://youtu.be/PKMSkm0b14M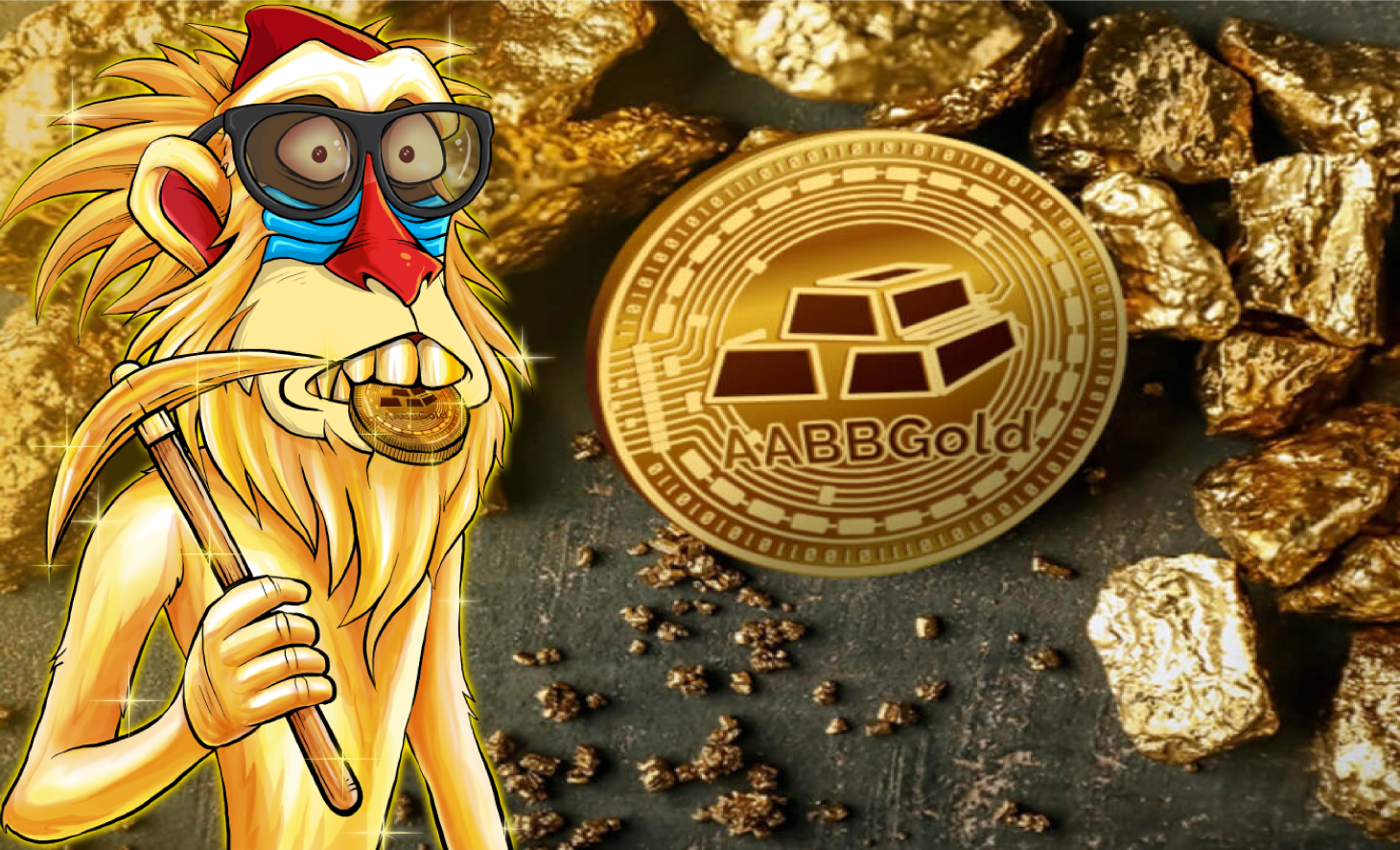 About Asia Broadband
Asia Broadband Inc. (OTC: AABB) is a resource company focused on the production, supply and sale of precious and base metals, primarily to Asian markets. The Company utilizes its specific geographic expertise, experience and extensive industry contacts to facilitate its innovative distribution process from the production and supply of precious and base metals in Mexico to client sales networks in Asia. This vertical integration approach to sales transactions is the unique strength of AABB that differentiates the Company and creates distinctive value for shareholders. Additionally, the Company has added a digital assets business segment with its AABBG mine-to-token gold-backed cryptocurrency within its AABB Wallet, the unique Golden Baboons Mining Club non-fungible token collection, a proprietary digital exchange AABBExchange and a cryptocurrency payment gateway solution PayAABB.com. AABB expects its token to become a world-wide standard of exchange that is stable, secured and trusted with gold backing, while having the added benefit of demand based price appreciation. These are unique and outstanding qualities relative to other cryptocurrencies.
Contact the Company at:
| | |
| --- | --- |
| General Email: | [email protected] |
| Exchange Support: | https://aabbexchange.com/faq/ |
| Token Support: | https://aabbgoldtoken.com/faq/aabb-wallet/ |
|   | www.AABBGoldToken.com/support/ |
| Company Websites: | www.asiabroadbandinc.com |
|   | www.AABBExchange.com |
|   | www.AABBGoldToken.com |
|   | www.PayAABB.com |
|   | www.goldenbaboons.com |
|   |   |
| Phone: | 702-866-9054 |
|   |   |
Forward-Looking Statements are contained in this press release within the meaning of the Private Securities Litigation Reform Act of 1995. These statements are based on the Asia Broadband Inc.'s (the "Company") expected current beliefs about the Company's business, which are subject to uncertainty and change. The operations and results of the Company could materially differ from what is expressed or implied by the statements made above when industry, regulatory, market and competitive circumstances change. Further information about these risks can be found in the annual and quarterly disclosures the Company has published on the OTC Markets website. The Company is under no obligation to update or alter its forward-looking statements as future circumstances, events and information may change.
Photos accompanying this announcement are available at
https://www.globenewswire.com/NewsRoom/AttachmentNg/d577aaa4-7a77-425d-be09-e8048ced9e68
https://www.globenewswire.com/NewsRoom/AttachmentNg/d00ed001-0603-47f5-a426-98b5c59fbec4