Asia Broadband Gold-Backed Baboons NFT Collection First Release MINT's Today at 3 PM EST
LAS VEGAS, Feb. 28, 2023 (GLOBE NEWSWIRE) — Asia Broadband Inc. (OTC: AABB) ("AABB" or the "Company") is pleased to announce that the early registrants last week on the allowlist will be able to purchase and mint today the first ever release of the Company's proprietary Non-Fungible Token ("NFT") collection, titled "Golden Baboons Mining Club" (GBMC). The Mint will start at 3 PM EST and is available by going to the GBMC website at https://goldenbaboons.com/. Registrants will be allowed to mint a maximum of 10 NFTS per wallet at the reduced mint price of .03 ETH per NFT.
Assistance is available on Discord at:
https://discord.com/invite/C9zCKt8rHW
And on the Twitter space NFT team MINT PARTY from 1 PM EST-Midnight at:
https://twitter.com/i/spaces/1djGXlvNVpBGZ
Asia Broadband is aware there are still individuals waiting for funds to clear or to be transferred so they can partake in the MINT and the Company will extend the purchasing window to facilitate participation. A few instructional videos such as what's an NFT, creating a wallet and funding a wallet for beginners are available at: https://goldenbaboons.com/educational-videos/ 
For those who missed the allowlist registration, a Whitelist registration is now available on the website and closes March 5th for the second mint on Tuesday, March 6th, at the reduced price of .04 ETH per NFT. Additionally, NFT enthusiasts can shop the secondary OpenSea market for additional Golden Baboons NFTs such as those on the project page. The final phase of the mint will open to the general public on March 13th at the price of .05 ETH and will also be the reveal party. On this day, NFT purchasers will be able to see the unique detailed graphics of their Golden Baboons NFT(s).
The GBMC is to be the initial NFT collection from AABB is backed by physical gold and it is the first gold mine-to-NFT backed project, similarly to the Company's AABBG token. The GBMC Collection will have a limited release of 8,888 NFTS that are each backed by a ½ gram of gold. And only 10 lucky purchasers from the entire collection will receive a rare legendary GBMC NFT that is backed by 1 troy ounce of gold. GBMC holders will be a part of an exciting project roadmap, which includes future staking, spinoff collections, metaverse entertainment and potentially a limited edition Golden Baboon Tequila Bottle.
"Today's first ever Golden Baboons Mining Club NFT mint is a wonderful milestone achievement and a huge thrill to our Management and NFT team. This is an amazing synergistic and creative project for AABB because we are a gold mining company and also have our AABBG gold-backed digital token, so it was a logical extension to develop an NFT project related to gold. And we are now the first gold mine-to-NFT backed project. Our primary goal with the NFT segment is to bring all the elements of AABB together to increase market awareness in an entertaining fashion with the creation of an endearing mascot-like character that embraces the spirit and community of all AABB followers. Consequently, we intend to build shareholder value and loyalty by positioning our own unique GBMC "Baboon Army" in the NFT space." stated Chris Torres, AABB President and CEO.
The Company urges all participants to go only to links in the AABB press releases or via the official @GoldenBaboons twitter account. Additionally, the official GBMC twitter account will never send direct messages or promote random special NFT mints and the Company encourages all participants to ignore these illegitimate sources of information.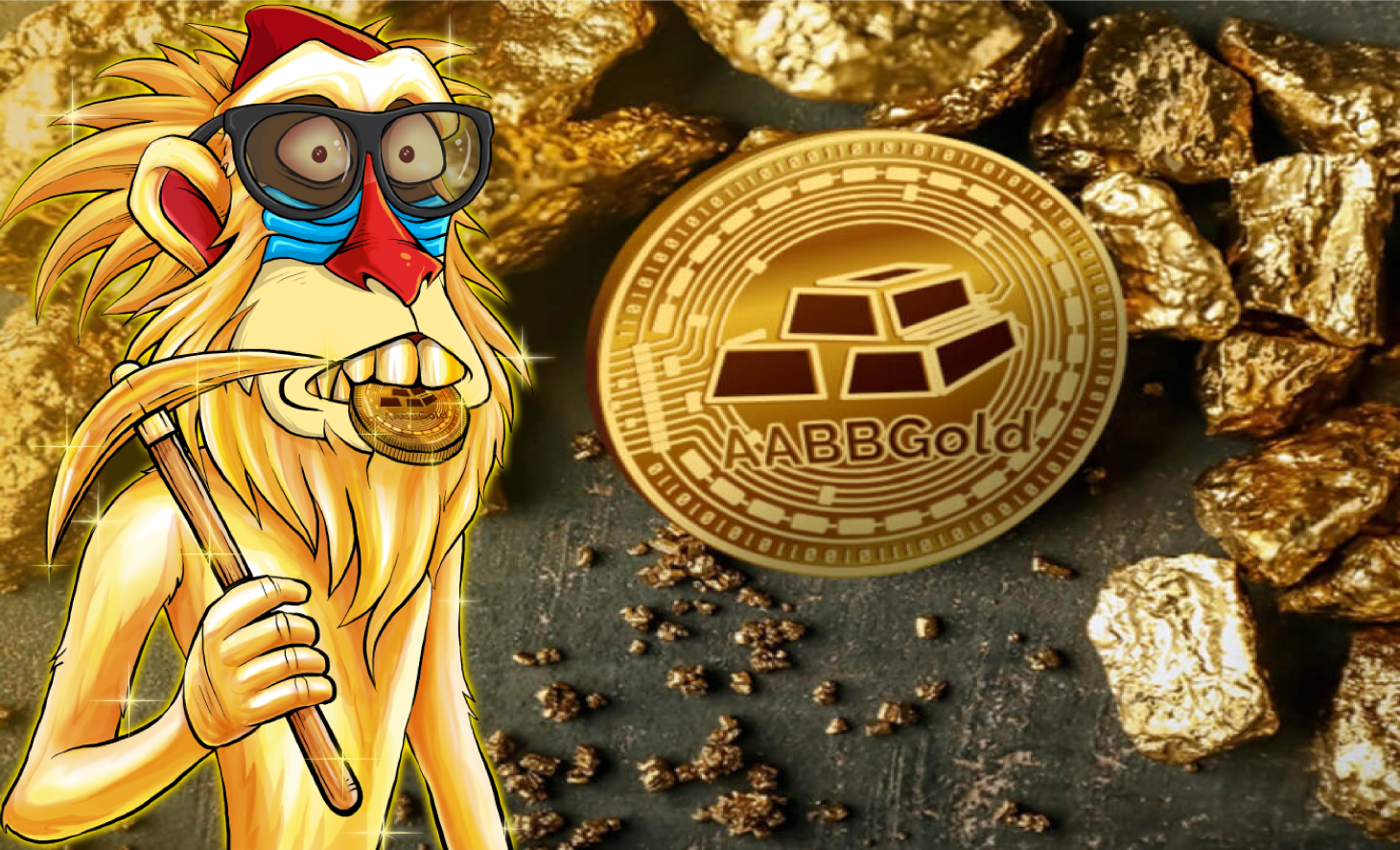 About Asia Broadband
Asia Broadband Inc. (OTC: AABB) is a resource company focused on the production, supply and sale of precious and base metals, primarily to Asian markets. The Company utilizes its specific geographic expertise, experience and extensive industry contacts to facilitate its innovative distribution process from the production and supply of precious and base metals in Mexico to client sales networks in Asia. This vertical integration approach to sales transactions is the unique strength of AABB that differentiates the Company and creates distinctive value for shareholders. Additionally, the Company has added a digital assets business segment with its AABBG mine-to-token gold-backed cryptocurrency within its AABB Wallet, the unique Golden Baboons Mining Club non-fungible token collection, a proprietary digital exchange AABBExchange and a cryptocurrency payment gateway solution PayAABB.com. AABB expects its token to become a world-wide standard of exchange that is stable, secured and trusted with gold backing, while having the added benefit of demand based price appreciation. These are unique and outstanding qualities relative to other cryptocurrencies.
Forward-Looking Statements are contained in this press release within the meaning of the Private Securities Litigation Reform Act of 1995. These statements are based on the Asia Broadband Inc.'s (the "Company") expected current beliefs about the Company's business, which are subject to uncertainty and change. The operations and results of the Company could materially differ from what is expressed or implied by the statements made above when industry, regulatory, market and competitive circumstances change. Further information about these risks can be found in the annual and quarterly disclosures the Company has published on the OTC Markets website. The Company is under no obligation to update or alter its forward-looking statements as future circumstances, events and information may change.
Photos accompanying this announcement are available at
https://www.globenewswire.com/NewsRoom/AttachmentNg/d577aaa4-7a77-425d-be09-e8048ced9e68
https://www.globenewswire.com/NewsRoom/AttachmentNg/d00ed001-0603-47f5-a426-98b5c59fbec4